Deeper insights, better decisions

Move forward with certainty with our online engagement solutions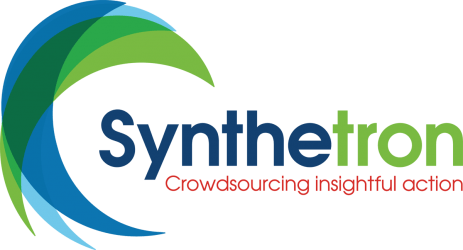 Going virtual with Synthetron is the solution for moving forward with your engagement needs without the worry posed by COVID19.
Deliberately Engaging is the Australian and New Zealand partner of the Synthetron global team of online engagement experts. We provide moderated, virtual round tables for up to 1000 participants to share opinions, score and build on each others ideas, and co-create solutions.
Synthetron is powerful, fast, convenient, inclusive, conclusive, scaleable and trusted.
We provide deep and actionable insights about what people really value through unique online dialogues and innovative face-to-face engagement solutions. We are a leader in deliberative engagement and providing insights in the digital age.
We engage using the core values of the International Association of Public Participation (IAP2) and are passionate about furthering the UN's Sustainable Development Goal 16 to create more inclusive societies and more effective and accountable institutions.
We inspire communities to buy into the engagement process, and enable clients to improve the return-on-investment from their engagement budget, and grow their capability and reputation.
We provide decision makers with deeper insights
to understand what people really value
so they can make better decisions
Deliberately Engaging partners with engagement professionals and change makers to design creative and effective engagement solutions.
Citizens
Give citizens a voice in decisions that affect their lives and communities. They'll have a voice and you'll have the answers you need to move forward.
Customers
Understand what your customers really want and why. Discover how you can better steer your product development, communication, customer experience and distribution strategy
Members
Amplify the value of membership. Show how membership counts by expanding the opportunities for members to shape their future
Staff
Better engage with your employees and tap into their wisdom. Show that their ideas matter, whatever their role in the organization
"I couldn't recommend Nivek's work more highly! Working with her in my role at Glen Eira City Council, she did a fabulous job of building a representative deliberative panel. Her process is clear and robust and communication from Nivek ensures you feel confident in each step of the process. Her reporting and presentation are the cherry on top of her quality service. I would recommend Nivek to anyone looking for recruitment support, especially other Council's looking to build deliberative panels"
"Recruiting a randomly selected citizens' jury of everyday people is a more challenging task than many would think. I always ask people to think about inviting 30 friends to their house for a BBQ and how confident they are that all 30 would turn up, and all 30 would be on time. With a Citizens Jury process, that's the standard we need to achieve – and to do so requires far more than going through the motions of emails and a few phone calls as you start out without any personal relationship like you would in the BBQ scenario! It requires preparation, a willingness to listen and an ability to create a connection while stirring a positive interest in the decision at hand. Nivek consistently excels at this task. The results speak for themselves: we can promise to government a jury of 36 people and walk in on the first day to find 36 people on time and ready to participate. When the newDemocracy Foundation needs help, my first call is to Nivek"
"Deliberately Engaging played a key role in establishing Sydney Airport's new deliberative community panel. Thought to be a first for any airport in Australia, this deliberative panel proved to be highly successful. Integral to its success was the recruitment of panel members from the local community around the airport, a task that Nivek Thompson and Deliberately Engaging performed to the highest standard."
"I would strongly recommend Deliberately Engaging for help with staging participatory or deliberative processes. They helped me to design and deliver face-to-face and online deliberations in relation to an academic project on climate change. The strength of the team is that they not only deliver excellent practical support in terms of deliberative events, but they do so in a way which is sympathetic to the challenges of research design and publication in higher education.."
"My team has been working on building the 'mini public' into our way of life here in WA, and could not have done this without the expert selection process undertaken by Nivek.  All of our participants arrive ready to work, properly briefed and with their pre-conceived notions behind, which makes our job so much easier.  The time and care Nivek takes is extraordinary and we thoroughly appreciate her very important role in bringing our engagement projects to life"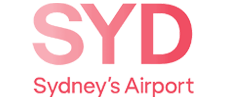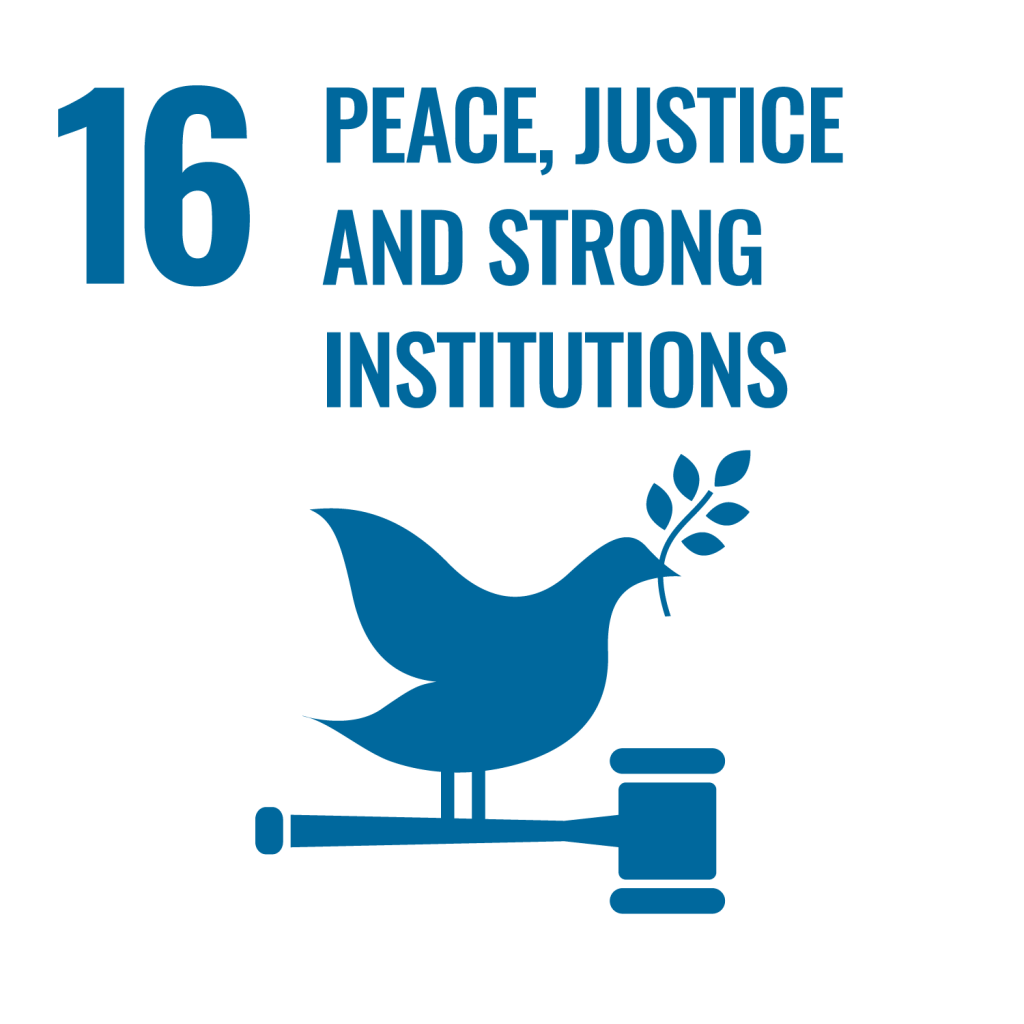 We seek to build the capabilities of government, business and civil society to realise the United Nation's Sustainable Development Goal 16 to:
"Ensure responsive, inclusive, participatory and representative decision-making at all levels" and
"Develop effective, accountable and transparent institutions at all levels"